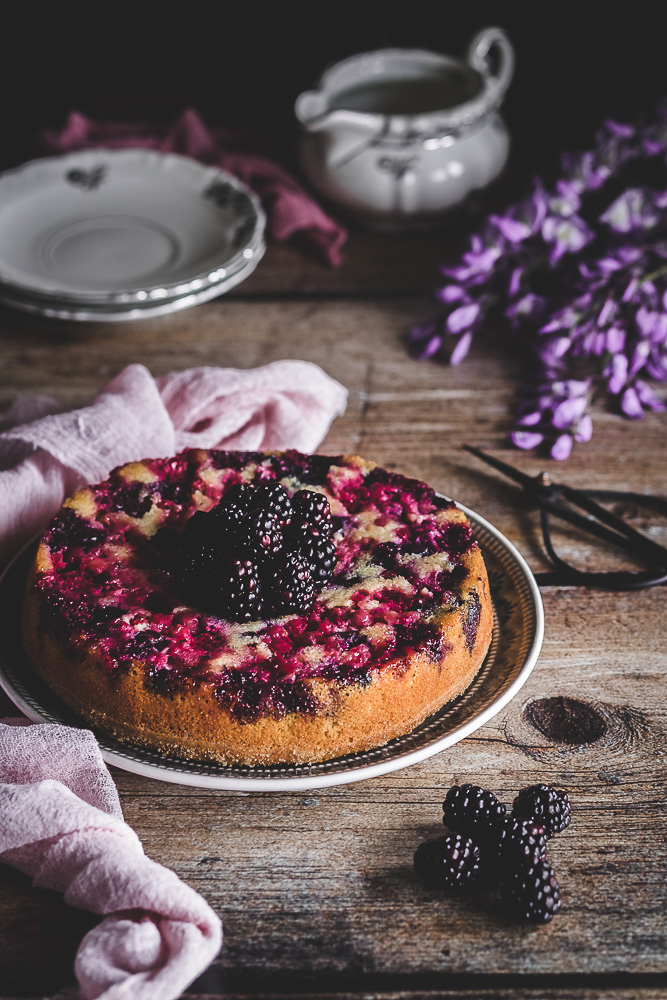 I know wild berries are not in season yet, but I was craving for them. I literally can't wait for this summer to come mostly because I am planning to bake so many things with raspberries, blueberries & Co. I also needed to bake something easy but unusual at the same time. Thus, I went for this upside-down cake, which is delicious, scenographic and yet very quick to make. 
I think is the perfect cake to be enjoyed in a slow Sunday morning, for breakfast or even for brunch.
---
ITALIAN VERSION
TORTA ROVESCIATA AI FRUTTI DI BOSCO
I frutti di bosco non sono ancora di stagione, lo so. Ma non ho saputo resistere. Non vedo l'ora che arrivi quest'estate solo per avere tantissimi frutti di bosco con cui preparare torte, e altre delizie. Inoltre, avevo anche bisogno di preparare qualcosa che fosse semplice e allo stesso tempo diverso da solito. Per cui ho preparato questa torta rovesciata a frutti di bosco, che è deliziosa, scenografica e allo stesso tempo molto veloce da preparare. Secondo me è perfetta per una domenica mattina, quando ci si alza tardi e si fa lentamente colazione, magari in terrazza o in giardino, o ancora per un brunch, perché no?
Ingredienti
per una teglia di 22cm diametro
250/300 g frutti di bosco misti
30 g zucchero di canna
120 g farina auto lievitante
3 uova
90 g burro
100 g zucchero
80 g formaggio fresco morbido
1/4 cucchiaino bicarbonato di sodio
1 pizzico di sale
scorza grattugiata di 1 limone
estratto di vaniglia
Procedimento
Imburrare la teglia e spolverarla con lo zucchero di canna.
Distribuire i frutti di bosco e mettere da parte.
Sbattere le uova con lo zucchero finché non aumentano di volume (circa 5 minuti), aggiungere il burro fuso (raffreddato).
Incorporare gradatamente gli ingredienti secchi precedentemente setacciati.
Aggiungere anche il formaggio.
Aromatizzare con scorza di limone grattugiata (e/o estratto di vaniglia).
Distribuire delicatamente l'impasto nella tortiera dove prima avevamo disposto i frutti di bosco.
Cuocere a 175° per circa 50-55 minuti.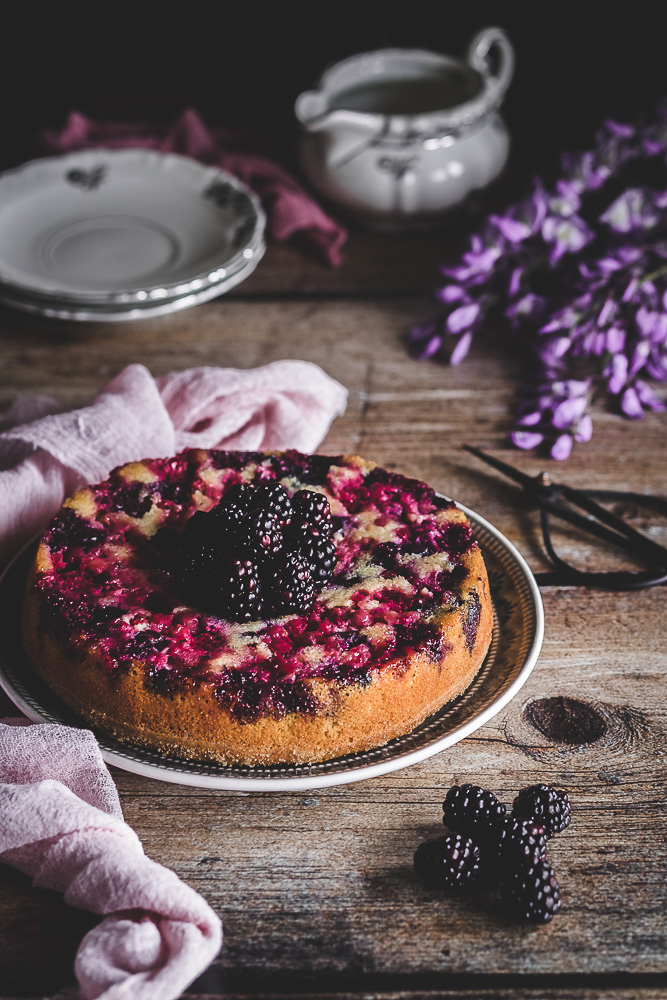 Print Recipe
Ingredients
For a 22 cm diameter pan

250/300 gr mixed berries

30 g brown sugar

120 g self-raising flour

3 eggs

90 g butter

100 g sugar

80 g cream cheese

1/4 tsp baking soda

1 pinch of salt

lemon zest
Instructions
1
Greased the base of the baking pan with butter and then sprinkle with the brown sugar. Distributes the berries and set aside
2
Whisk eggs, sugar and lemon zest together for about 5 minutes. Add the melted and cooled butter to the mixture.
3
Fold in gently and gradually the dry ingredients, previously whisked and sifted.
5
Add lemon zest or vanilla extract for an extra boost of flavor.
6
Evenly and gently distribute the mixture over the berries in the baking tin.
7
Bake at 175° for about 50-55 minutes.